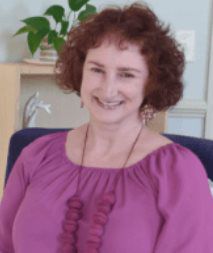 Kim Marie Hedges
Please read below about TAT's Kim Marie Hedges. She is one of our best tutors!
Review From Client:"Very pleasant experience! Kim Marie Hedges is an instructor who I wholeheartedly recommend. With my son's short attention span, she is incredibly tolerant. Repetition is not a problem for her, and she is trustworthy and punctual. She is very courteous, so you will be informed if she is running behind schedule. Both reading and arithmetic abilities have increased for my son. I'm hoping to get her again for the upcoming academic year." - Mel R
Tutors Grades: Pre-K through high school students
Subjects: English/Language Arts ACT & SAT Instructor
Tutoring Locations:Tutors in our Alpharetta office, in-home (Alpharetta, Johns Creek, and Peachtree Corners areas.) Also tutors online Kim Marie's Bio:Originally an English and Communication major graduating from Canisius College of Buffalo, New York, Kim Marie became a certified teacher to share her love of English/Language Arts with children of all ages. She has taught in the elementary and middle grades classrooms for over 15 years, implementing and facilitating a creative literature and grammar curriculum for her classes in both public and private school systems in Georgia, Florida, and Texas. She has also tutored with over 20 years of experience.
#readingtutor #SATtutor #shakespearetutor #languageartstutor